For those of you who are wondering, this is what Geeta looks like when she is not modelling.
A pic of Geeta going about doing her household chores.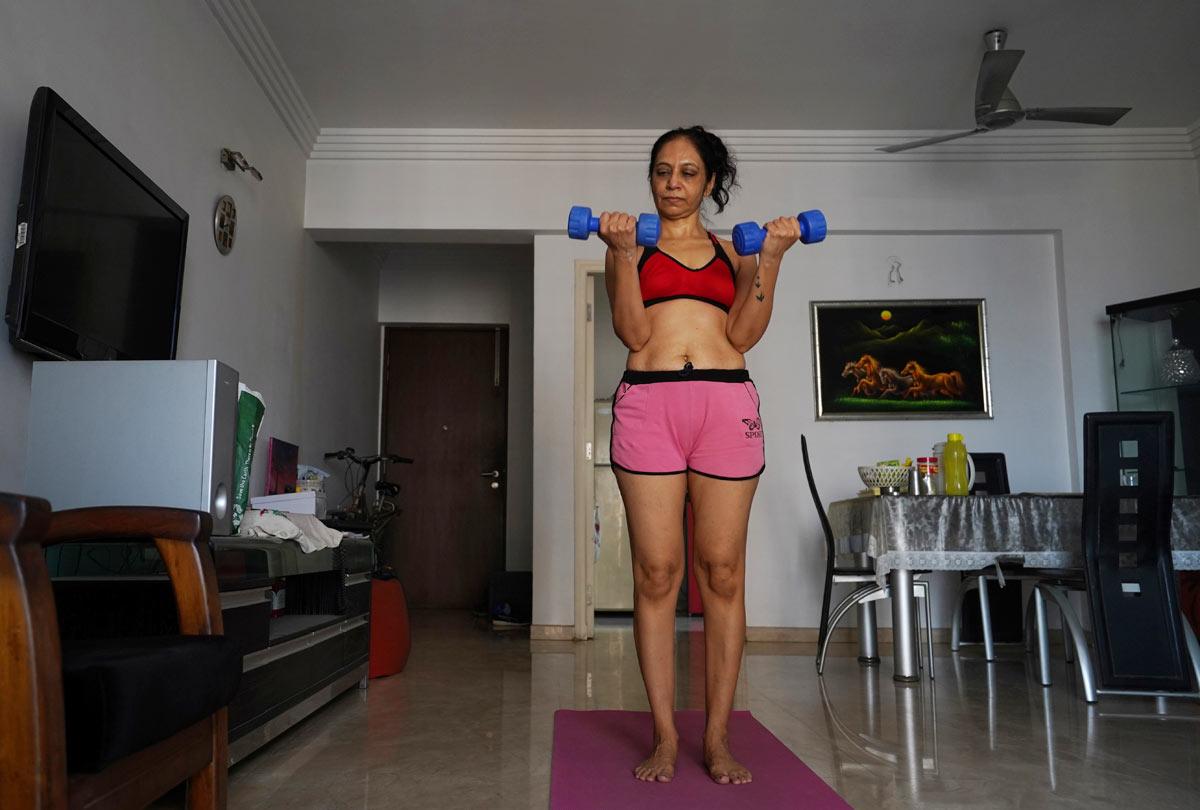 A fitness enthusiast, Geeta feels that 'women empowerment is not only about colour and size, but also about age.'
'Confidence is the new sexy,' she says.
'Once I was told that short skirts are for girls and not for women.
'But I believe that your confidence and your comfort is the important thing, and not the clothes you wear.'